1. Ascending Table Mountain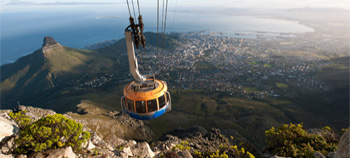 Climbing the Table Mountains is one of the most unusual things to do in South Africa in November. A breathtaking perspective of the Table Mountains is a first in South Africa; a beautiful vista from the uppermost peak of the Table Mountain is out of this world undeniably.
2. Bungee Jumping & Crazy Rope Swings
Do you like to travel or go on adventures? If you answered yes, you must include these two exciting activities in your South Africa vacation. The activities are becoming popular sports evidently. Swings, sometimes called Tarzan swings, are available in some parts of South Africa. Head to Bloukrans Bridge to try bungee jumping from the highest bungee diving bridge, which is the of the Tsitsikamma region's beginning point.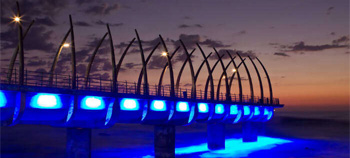 3. Take The Risk of Swimming With Sharks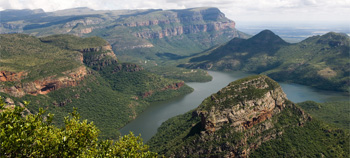 Now, let's talk about the most breathtaking and adrenaline-pumping things to do in South Africa in November. It's a swim with sharks, who are known as vicious monsters of the sea. Divers can choose to dive in a water cage in a pool shark off Cape Town.4. Go On Hot Air Balloon Rides
4. daring hot-air balloon journey
A daring hot-air balloon journey with your loved ones is one of the best things to do in South Africa apart from adventure or thrill. To access this Hot Air Balloon take-off spot, you must travel from the Magalies River Valley to Johannesburg. Enjoy stupefying views of enchanting valleys, lush grasslands, beautiful mountains, and astonishing skylines from there.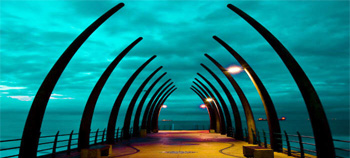 5. A well-known South African safari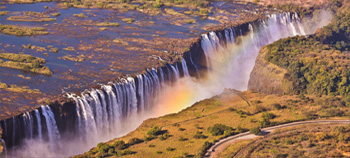 Well, don't skip the famous jungle safari, the most exciting highlight of South Africa?? This is one of the best things to do in South Africa in November. Witness the rarest species, must-visit KwaZulu-Natal state, and experience South Africa's effervescent flora and fauna up close. South Africa In November: Places To Visit Now let's discuss some of the awesome places to visit in South Africa when you are in the country. Here is a comprehensive list of places to visit in South Africa in November.
6. Vineyards of Distinction
South Africa produces some of the world's finest wine. The wine from Cape Town can compete with the output of well-known wine-producing countries such as Spain, France, and Italy. Paarl, Stellenbosch, and Worcester are three well-known districts in Cape Town. A tourist must visit these lovely Cape Town vineyards and look up to the flavor of some of South Africa's superbly polished wines.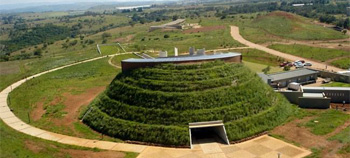 7. City of Cape Town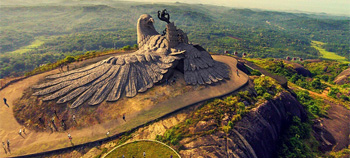 Travelling South Africa will be incomplete if you don't visit Cape Town, which has some of the best surfing conditions in the world due to the predictability of the temperature and rushes along the coastline.
8.Caledon – The Bloom of the Wildflowers
One of the best still untapped things to do in South Africa in November is to catch the wildflower bloom in the Cape Floral Region, which boasts around 9,000 plant species, the majority of which are found entirely in South Africa.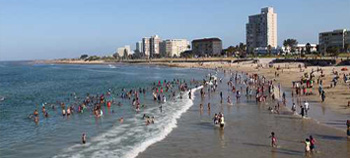 9. Zulu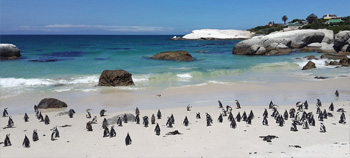 The country is well-known for its tribal population, and when in the country, this is the best spot to visit in South Africa, and November is a great time to see the desolate region. They encourage travelers to visit tribal villages like Tswana, Zulu, Xhosa, Shangaan, Basotho, and Ndebele. These civilizations can also teach you about maize, dress, ceremonies, languages, and dance routines.
10. South Africa (SA) Festivals in November
The Cherry Picking Festival is one of the best festivals in the country during November month. This is a long-running crop festival that celebrates cherry, wonderful food, handcrafted beer, and live music all at the same time.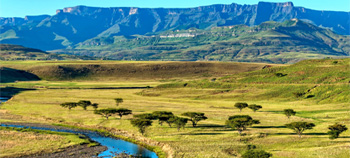 11. How to Travel to South Africa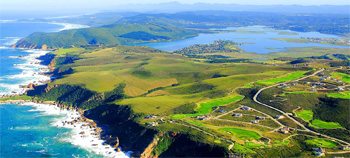 The quickest way to get to South Africa is from Mumbai. There are several flights from Delhi and Bangalore to Cape Town Airport in South Africa, but there is no direct flight to Cape Town. The planes go through Addis Abeba and take about 13 hours and 30 minutes to reach this enchanting place. You can also plan a trip to Johannesburg, but you must choose nonstop 2-hour flights between the two cities for a trouble-free journey. You can travel around the country because it is well connected to Pretoria, Johannesburg, and Durban by train. The Blue Train is popular as one of the world's most lavish rails. The major cities are well-connected by bus and shuttle services that run at regular intervals. Remember These Points • Before booking, make a list of your requirements and select a plan based on them. • Always receive the recommended vaccinations before traveling to the country. • Look for travel agents that offer well-managed customer support so you can be assisted whenever you need it. • For trouble-free travel, always activate international roaming or purchase a local sim card at the airport. • Avoid wearing bright colors on wildlife safaris; instead, wear a drab color. • Gather information on the locations that need permissions. • Bring some sweatshirts with you because the evenings are cooler than the days. .
A happy and safe travelling!