1. Changi Point Coastal Walk: Have a Romantic Stroll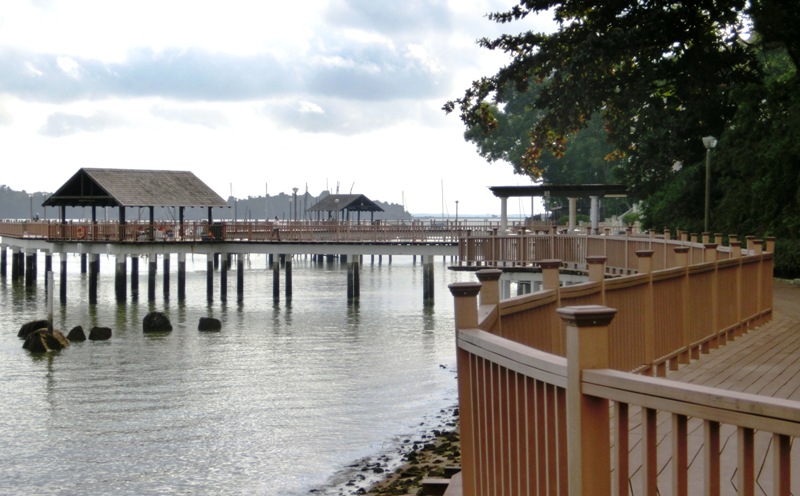 Address: 6 Changi Village Road, Singapore 509907
Best timings: 24 Hours
Changi Point is known for the coastal location with a beautiful view of the offshore belongs, houses, boats, the sea, and lush green surroundings enveloping it. Be ready to be hypnotized by the enchanting trees, hilltop chalets, lush green heritage, and rich vegetation. Witness the sunset from this spot and take a romantic walk along the horizon with your better half. Romance reeks differently in this destination.
2.Bukit Batok Town Park: Click a perfect Honeymoon selfie with a bubbly background
Address: Bukit Batok East Avenue 5, Singapore 659081
Timings: Open 24 Hours
This town falls among one of the best places to visit & spend a honeymoon in Singapore. It becomes the most visited spot for wedding photography and couples or newlyweds. Go through the forest, wander away with your partner, experience the scenic beauty of the picturesque tranquil lake also, better known as Xiao Guilin by the natives living there.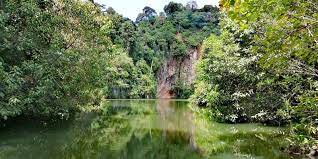 3. Singapore River: Board a romantic cruise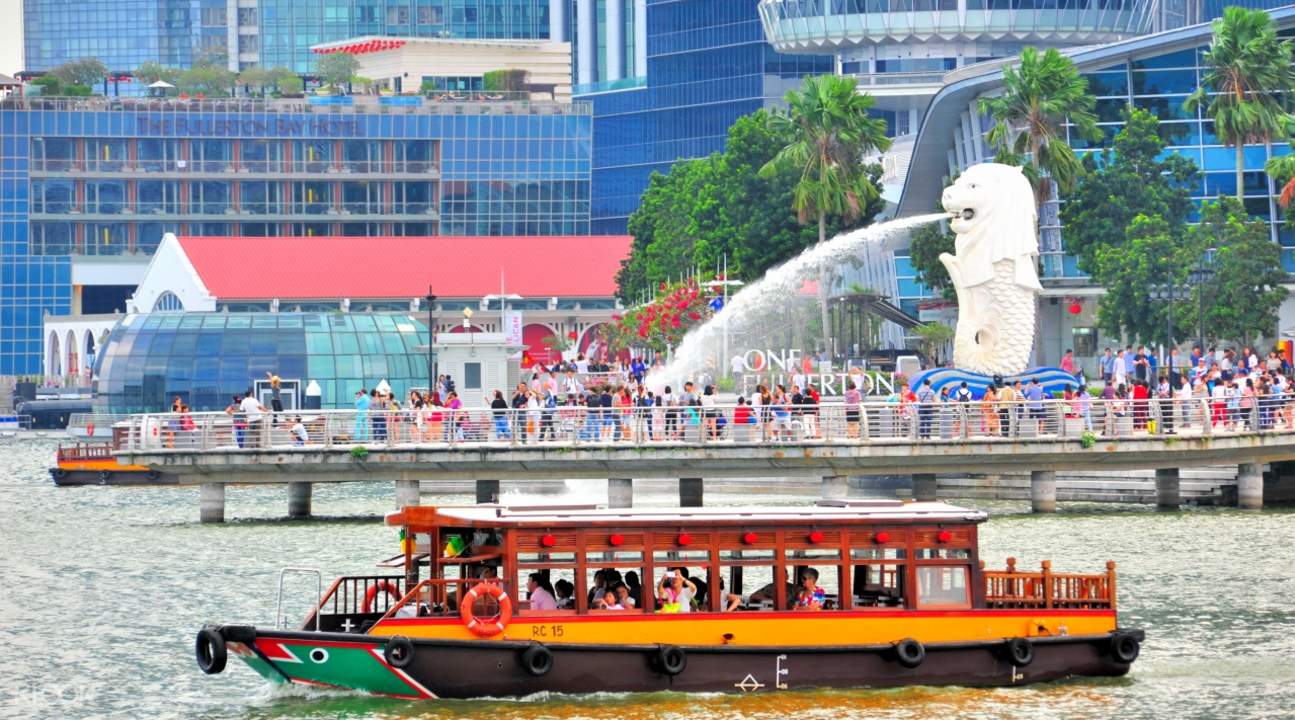 A well-knit honeymoon in Singapore should include boarding the cruise down and drifting along the Clarke Quay witnessing the city's historical monuments. With such an extraordinary view of Marina Bay Sands, couples can even spend some time watching the light and sound show in the river on a blissful evening. The ticket assortment is, $25 Adult, $15 Children (Ages 12 & above) The Time Limit of the cruise is 40 Minutes,
4. The Ritz Carlton: Live luxuriously
Address: 7 Raffles Ave, Marina Bay, Singapore 039799
Experience the most exotic stay at the Ritz Carlton. This place is known for its unparalleled view of the Singapore Skyline and Marina Bay. It has a wide range of modern contemporary art sculpted by famous artists. Andy Warhol, Frank Stella, and Dale Chihuly are some of those artists who engraved their art collection. The beauty from the 'Second Honeymoon Dip' art by Ritz Bath Butler is sure to cast an awe-inspiring moment. 9 AM – 11 AM (Last cruise leaves at 10.30 PM)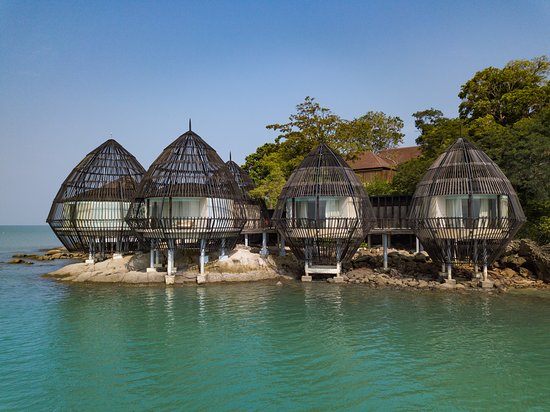 5. Jewel Box: Hilltop dine date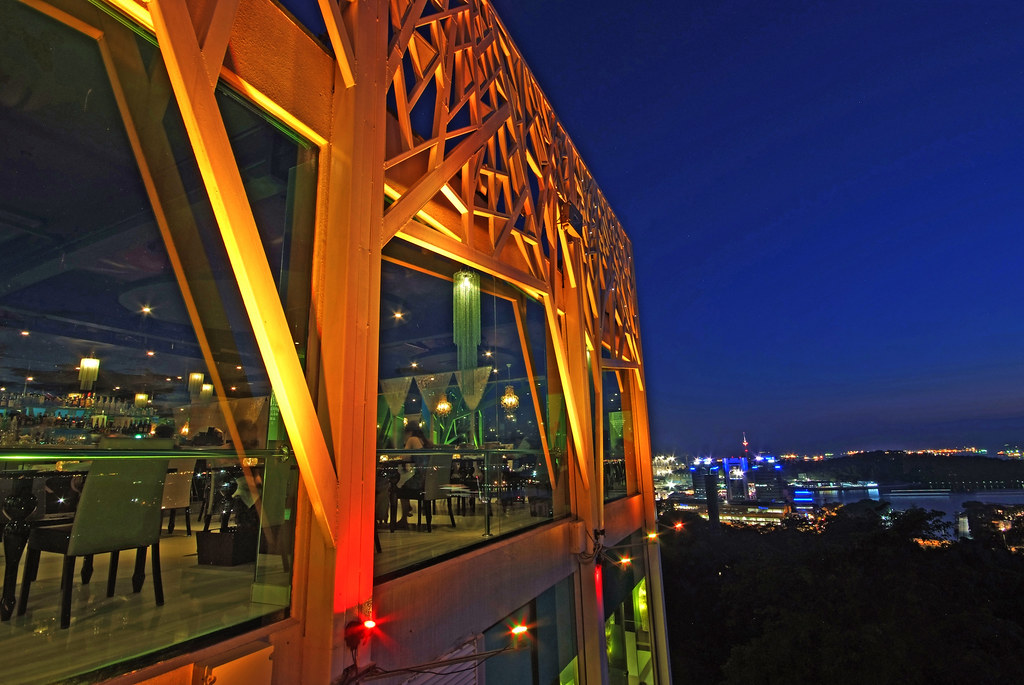 Address: 109 Mount Faber Road Peak, Singapore 099203, Singapore Have the most romantic date with the best cuisines online and love in the air, while witnessing the panoramic view of Singapore's coastline. Must visit the hilltop destination of Mount Faber Park and captivate the verdant foliage from the cozy cable cabs.
6. Beaches of Santosa: Enamor beauty
The land lying in front of the coastline of Santosa is the mega-adventure park enclosing Bungee-jumping at AJ Hackett, beach sports, zip-line beach volleyball, or football. Singapore is all about Magical Shores, the beach party with dance, music, seafood, and fun that starts every night at 7:30 pm.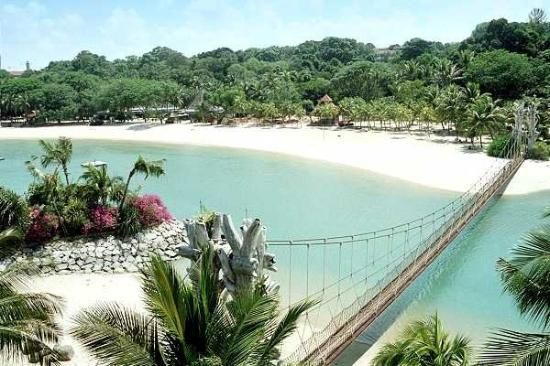 7.The Marina Bay Sand: light & sound show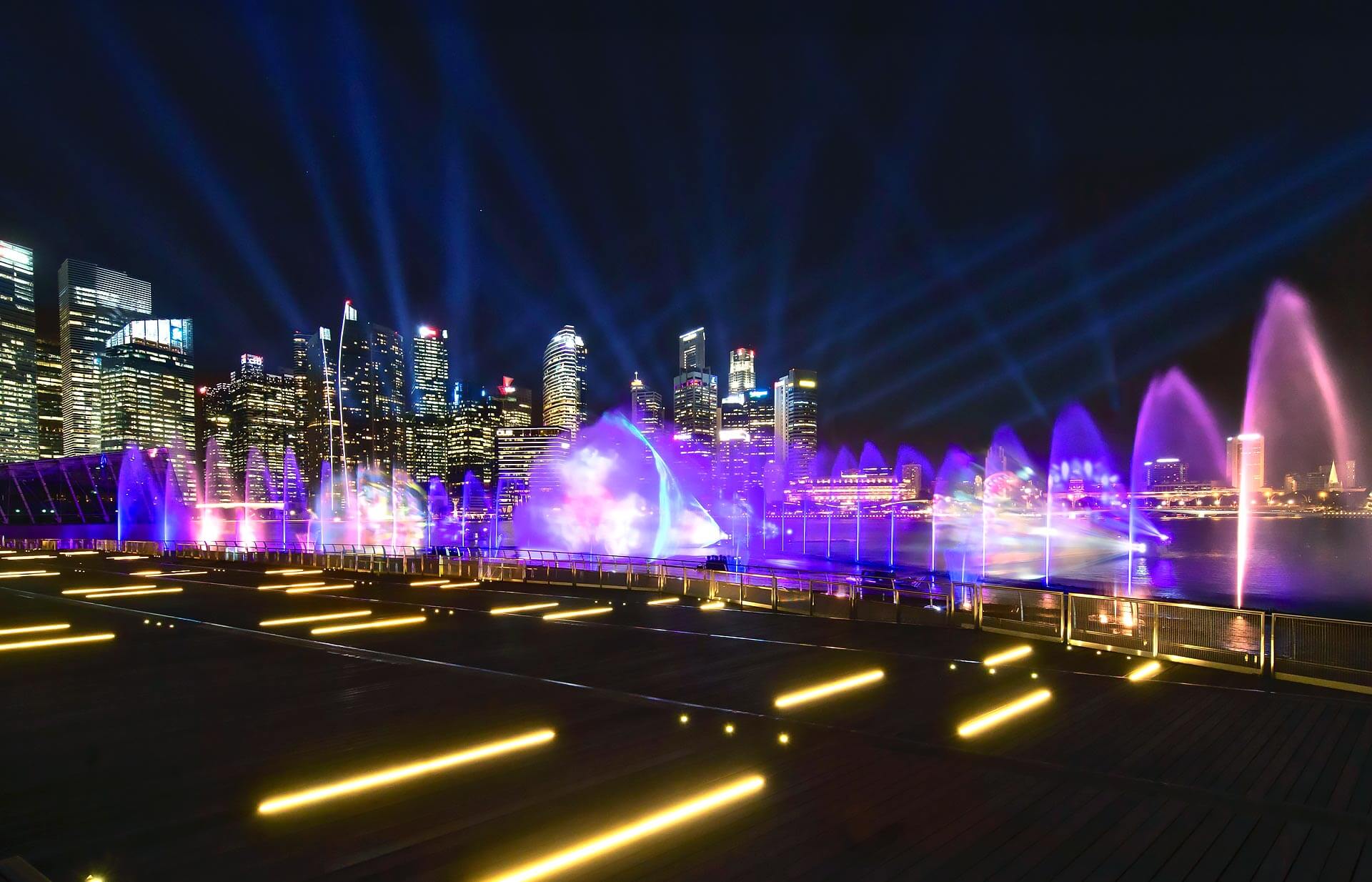 Address: 10, Bayfront Avenue, Singapore 018956
The spectacular cool laser light show over the Marina bay sand presents a glowing artsy. Floating luminous vessels traverse in between add up to the festive ambiance. The nighttime cast you into some magical world of the glittering sky with champagne in hand at KU DE TA` Club lounge offering a 360-degree view of Singapore.
8. Gardens by the Bay: Wander Blooms
Address: 18 Marina Gardens Dr, Singapore 018953
Timings: Daily 5 AM – 2 AM
Explore diverse species of cool blooms from around the world in the towering gardens by the bay. The flower dome stands in awe of nature with a variety of displays from semi-arid and Mediterranean regions. The garden landscapes of Floral Fantasy create a vibrant and whimsical array of breathtaking beauty. The canopy-shaped super tree grooves create a wonderful charismatic sight for the spectators.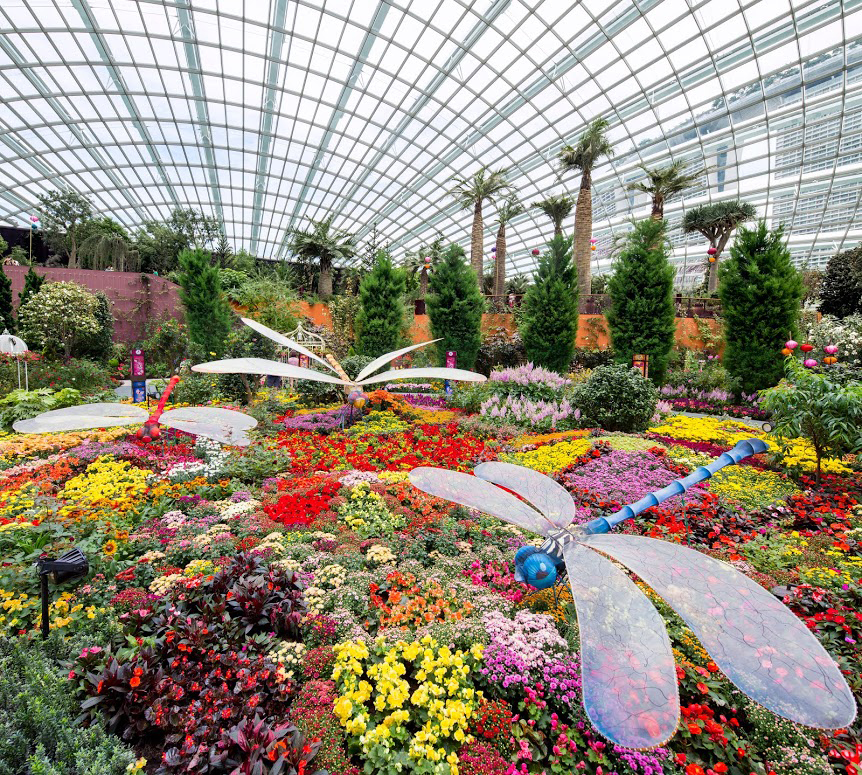 9. The Botanic Gardens: Good for Midday Strolls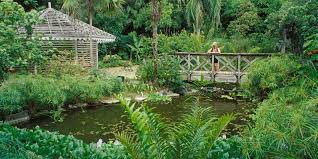 Address: 1 Cluny Rd, Singapore 259569
Time Slots: 5 AM-12 AM
Spend some time walking through the lush green flora and the rainforest to commence a hearty beginning. Visit the National Orchid Garden having over 2000 orchids followed by a gourmet expedition surpassing the Corner House Restaurant located at The Botanic Gardens.
10. Marine Life Park: Spend a moment being a fish whisperer
Address: 8 Sentosa Gateway Sentosa Island, Singapore 098269
Timings: From 10 AM – 7 PM
Spend the day walking around talking to fishes and other aquatic animals. The museum located here is worth exploring, it is one of the world's largest aquariums in Singapore. It can be a very surprisingly exciting place to pay a visit to.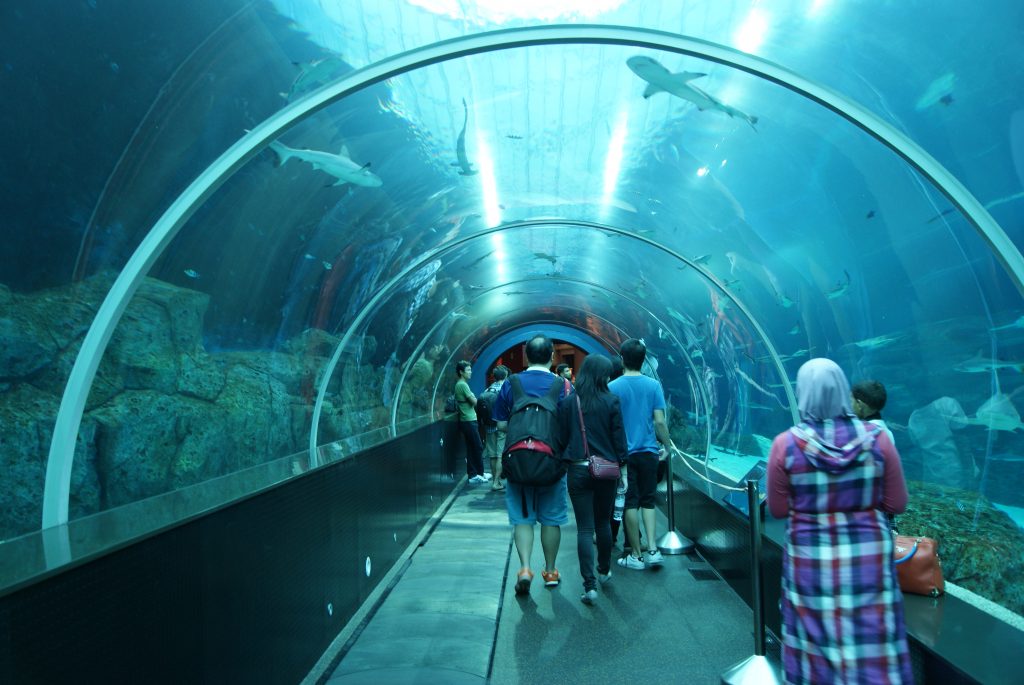 11. Yueh Hai Ching Temple: Worship and witness the Chinese Culture.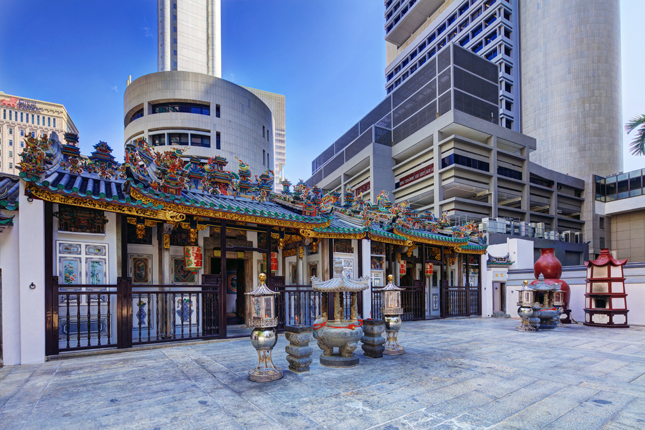 Address: 30B Phillip St, Singapore 048696
This temple is also a UNESCO heritage, this temple reflects the ancient Chinese culture and is called the 'Temple of Love'. This place makes it place in the top 20 because it makes the perfect environment for a beautiful start to married life. This temple was established in late 1826.
12. Night Safari: Get set for an exciting trip into the Wilderness
Address: 80 Mandai Lake Rd, Singapore 729826
Time slots: 7.30 PM – 12AM
The night-hour safari is the most delightful and thrilling memory to acquaint. If the couple is an adventure seeker then this can be the moment for them. It is the first nocturnal zoo so, curiosity may lure you here.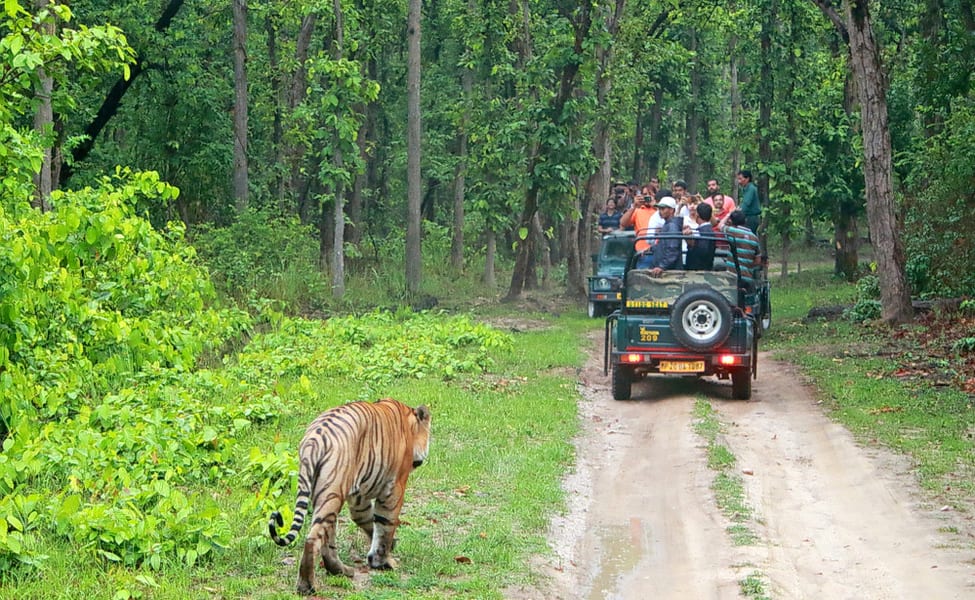 13. Haji Lane: The best Shopping centers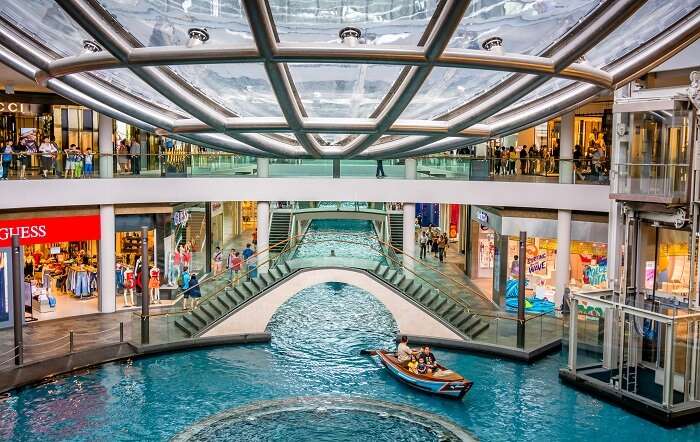 Address: Kampong Glam neighborhood of Singapore.
Opens: 10 AM; Closes: 9 AM
Experience a complete shopping experience on your honeymoon trip, visit Haji Lane for the premium shopping centers with the best designer clothes and apparel. Accessories also hold firm in this place with premium and the latest quirky designs. Hence, making this place a center of attraction for many. A honeymoon can also account for some nice presents that make the roots of love go even deeper. Some examples of the best boutiques are Wicked Laundry, Fabulous Fads & Dulcet Fi that are worth looking out for. Also, stunning cuisines and cafes help keep up the romance.
14. Universal Studios: Experience a thrilling scenario of filmmaking.
Address: 8 Sentosa Gateway, Singapore 098269
Opens: 10 AM
Closes: 6 PM
One of the best places to visit when in Singapore is Universal Studios. This is an exciting location that shows the details about filmmaking and is a very thrilling experience. This brand is a franchise and a hub for media and actors to meet up and cast interviews. So, you may get lucky and meet one of your favorite actors while visiting this awesome place, also it has the best places for lunch and theatres.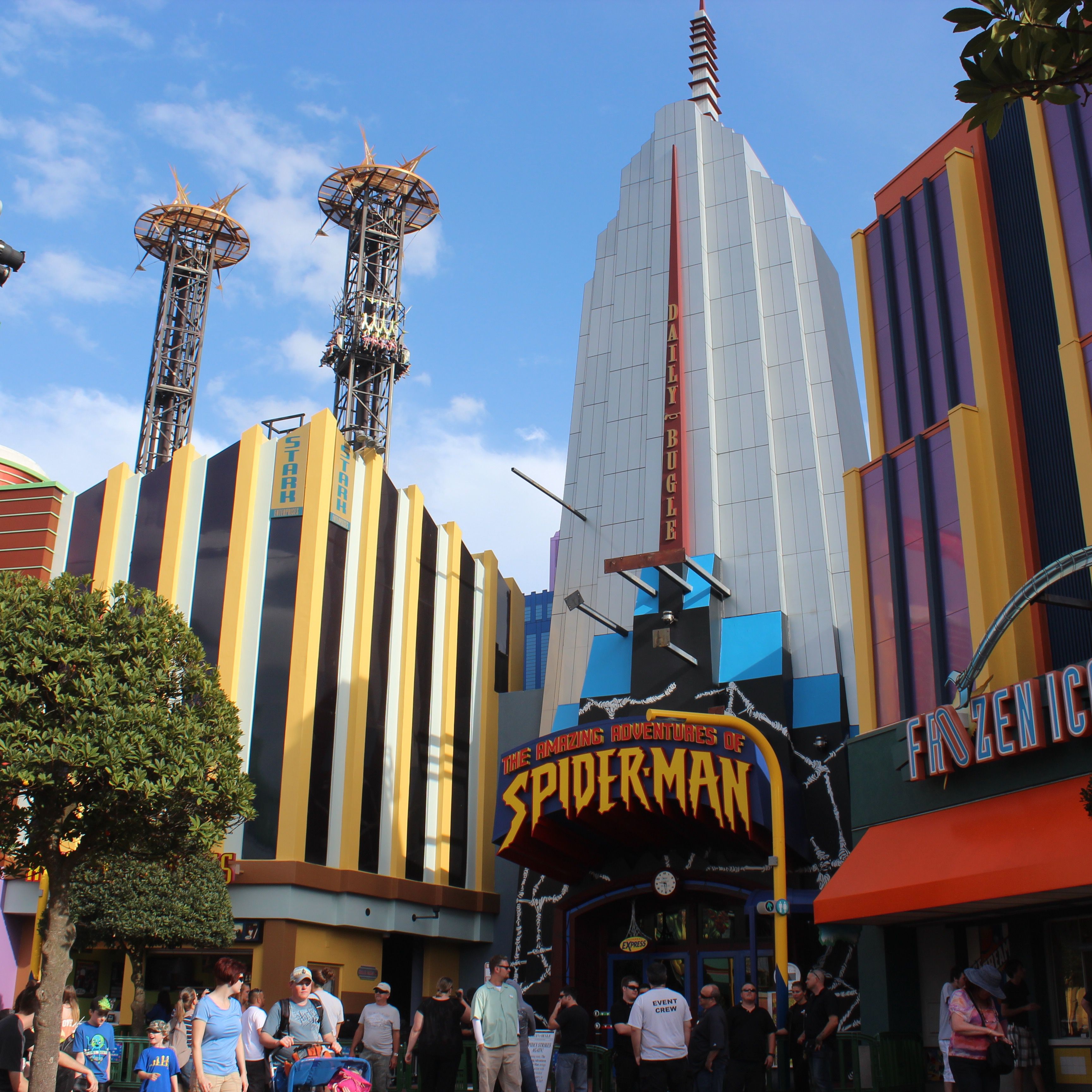 15. Esplanade Roof Garden: Experience an eye dropping view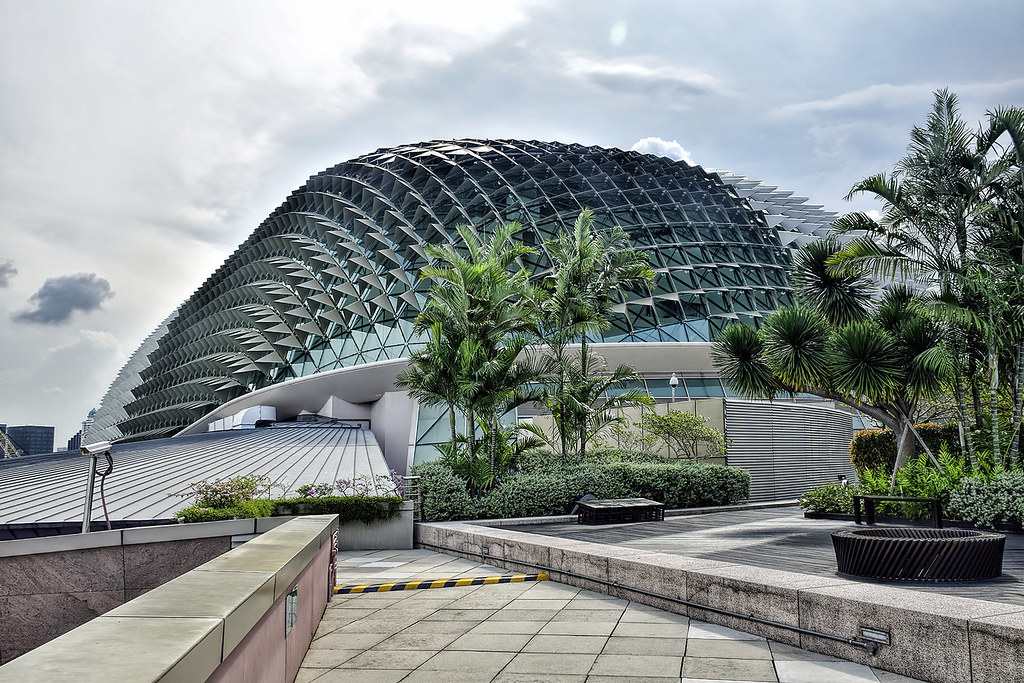 Location: 8 Raffles Ave, Singapore 039802
Hours of Service: Everyday 10 AM – 9 PM
This place gives you a blissful picture-perfect view of the city along with Marina Bay atop the garden. Properly manicured lawns with small trees and shrubs make it one of the most beautiful gardens in this country. There are also proper seating areas that make the visitors get a comfortable and relaxing evening away from the crowd. This location creates a very romantic beauty at the time of sunset, both the newlyweds can spend a warm evening together with some cozy conversations to make it a moment to remember.
16. Fort Canning Hill: Spend time admiring the scenic view atop the hills
Location: River Valley Rd, Singapore 179037
Open: 24 Hours
Hands held together and grasping a moment of awe from the top of a hill, how does this statement sound? As romantic as this statement, this place gives ample reasons to make your eyes drool. Fort Canning Hill is sure to surprise the visitors traveling here. This place bestows the eyes with beautiful scenic views and gives a bit of history. This surely is fit to be in the top 20 list.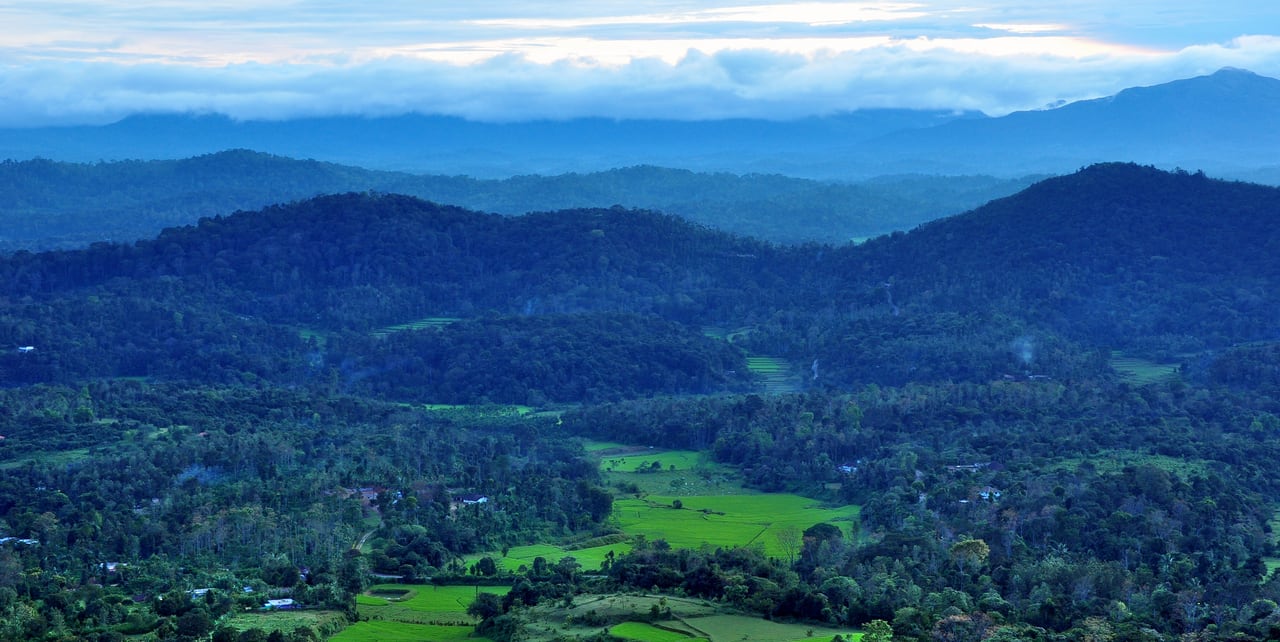 17. Mount Faber: Maximize the adrenaline with exciting sports & activities.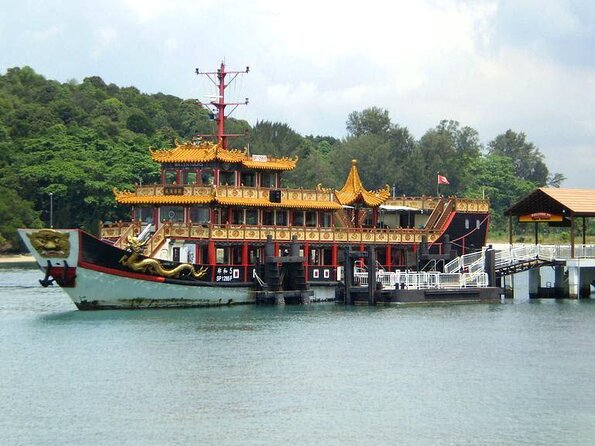 Location: Junction of Kampong Bahru Rd, and Telok Blangah Rd, Singapore 099448
Open for 24 Hours.
Giving visitors another hill adventure, Mount Faber also brings exciting sports and activities as well to spike up the adrenaline. There is a beautiful scenic beauty along with a quick coffee date in the Cafes in Bishan. Enjoy an adventurous yet romantic date together.
18. St John's Island: Get an exciting yet loving chance to play with the dolphins.
Experience the blue clear water meeting with the sky through the blue lagoons of St John's Island. This remote island is approximately 15 minutes away from the city and is filled with lush green trees and scenic beauty. Spot dolphins or become a whisperer yourself and play with these gentle mammals. The most accurate time for visiting should be between February to April. Other exciting things also define this place as one of the best like; exotic nightlife, amazing delicacies, skyscrapers, temples, and many more. Book your honeymoon trip now.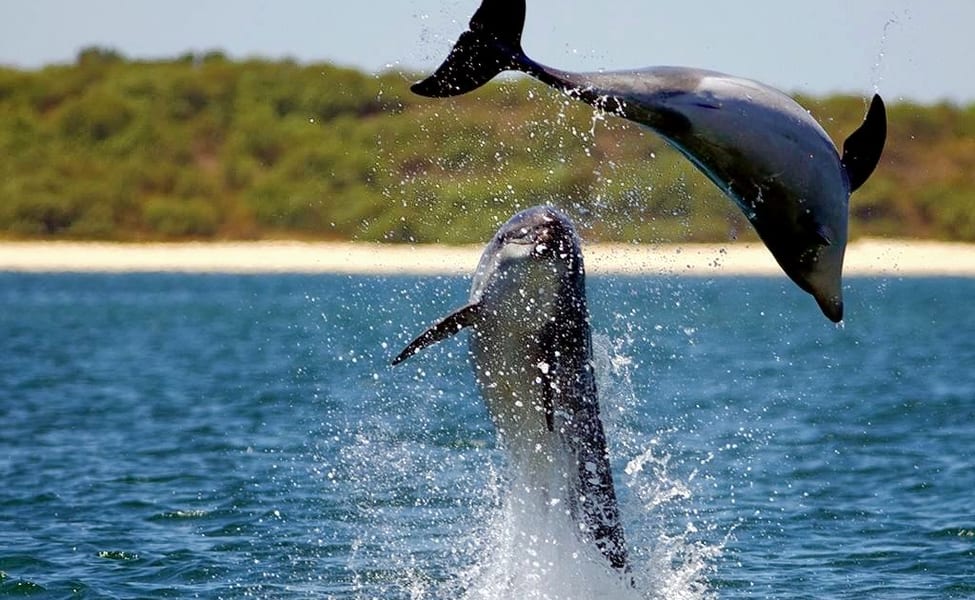 19. Henderson Waves: Take your partner for a romantic walk. Address: Henderson Rd, Singapore 159557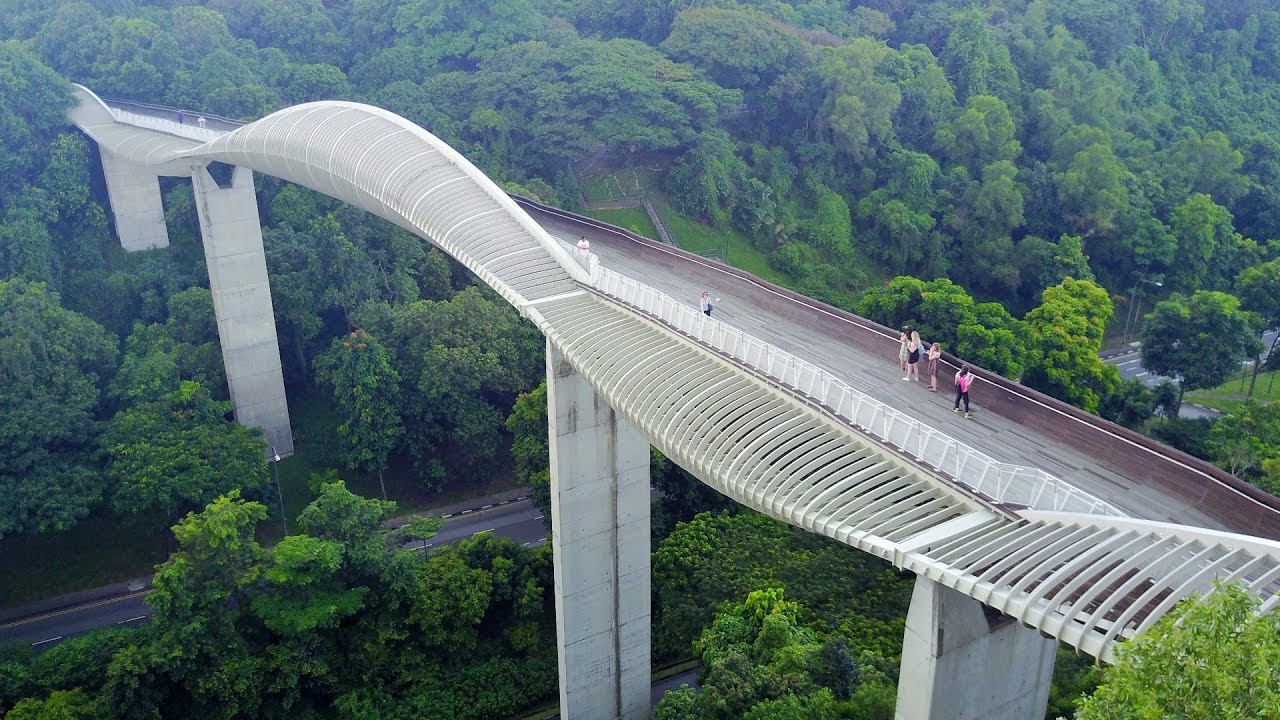 This is the coolest location for couples to hang out at. Take a romantic stroll, have the coziest conversations, and express your love as this place sets the mood right. With verdant foliage enveloping this place, the waves and the sky meet lovingly at the horizon making it a moment to capture.
20. Singapore Flyer: Take a moment to grasp the beauty of the city from above.
Address: 30 Raffles Avenue, s039803
Hours of service: 8.30 AM – 10.30 PM
Relish a panoramic view of the picture-perfect beauty of the city from the flyer, dine with the finest delicacies and enjoy small talks and romance with your partner. Take a sip from your wine, hold hands, let the breeze flow through and feel like a god at his abode from such an astounding height. This then becomes a moment to remember.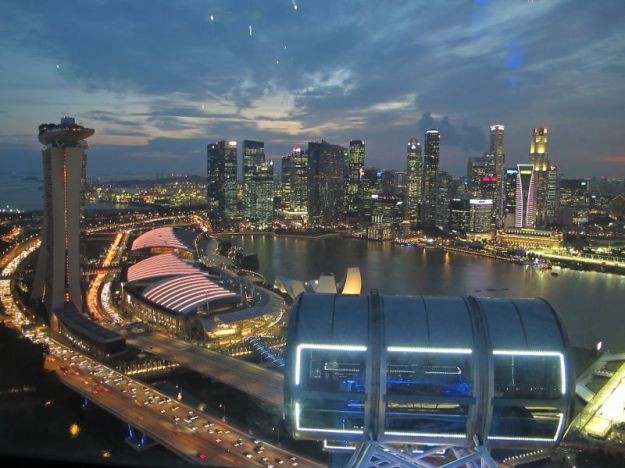 With these dazzling and beautiful locations for the best honeymoon, the bucket list will hopefully be narrowed down, set your worries aside and depart for a wonderful honeymoon together, plan your getaway, and plan your trip to Singapore now.
A happy and safe travelling!