Nepal Travel Blog
Nepal is not an inexpensive nation to visit, but it's always good if you know what to expect and take the reality of travel in Nepal, even with kids (ours were 9 and 11 the first time they visited Everest).
Nepal Travel
In Nepal, there are awe-inspiring sights to view, as well as personal and environmental disasters unfolding right in front of your eyes. Nepal is a country surrounded by magnificent and snow-capped Himalayas and home to some of the world's best and most gorgeous people.
How to Get Around Nepal
Travelling in Nepal isn't difficult; buses, jeeps, and aircraft are available, but it may be nerve-wracking. There are many ways for travellers to get about Nepal because it has a large and well-established tourism industry. If you book through a tout, an agent, or your hotel, you will almost certainly pay a higher commission. Shop around and negotiate when booking hikes or any other tourism service in Nepal. Tourists are shuttled on all of the major tourist routes by a fleet of buses; the Pokhara bus station is shown above.
1. Attractions in Kathmandu and the Kathmandu Valley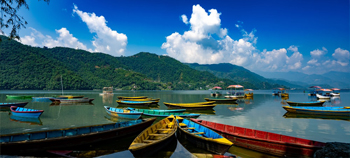 Swayambhunath Kathmandu, also known as the Monkey Temple, is Nepal's most instantly recognizable icon.Things to do in and around Kathmandu, and places to visit and see. Also, how do you get there? Most of these locations in Kathmandu and the surrounding areas have beautiful recommendations on our blog, but this single blog post gives you a decent overview of what to see in Nepal. Of course, you must view the spectacular Swayambhunath, The Monkey Temple, while in Kathmandu. There are further temple structures to see in Pashupatinath and Boudhanath, as well as famous Freak Street. Patan, which is a short cab trip from tourist Kathmandu, has Kathmandu's second Durbar Square. The Golden Temple can be recognized quickly off Patan Durbar Square. It is a must-see beauty. The Golden Temple used to be a rat temple many years ago. But on our visit, there was no sign of a rat. Get outside of Kathmandu and explore the Kathmandu Valley if you have time. Bhaktapur and Nagarkot are the first two cities on the list. Bhaktapur is the Kathmandu Valley's third Durbar Square, and it is ancient and mostly tourist-free. In season, Nagarkot is known as a Himalayan vista point. Both the destinations are about a two-hour drive from Kathmandu. We took the bus from Bhaktapur to Nagarkot and stayed for a few nights; you may prefer a day trip to view the Himalayas. You should be aware of the seasons that will provide you with clear skies.
2. Nepalese trekking
In Nepal, there are several hikes to fit varied degrees, durations, and requirements. You must know the charges, since permits may add up quickly. We put together a handy guide to trekking in Nepal, but we also have more specific information about individual treks below. Additionally, we have mentioned hiking fitness and altitude sickness experiences in the Himalayas.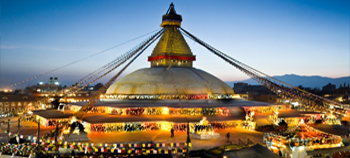 3. Trekking in the Everest Base Camp and Everest Region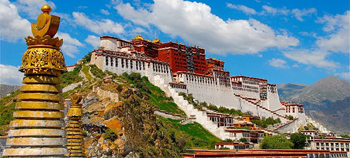 We didn't go to Base Camp on our first trek in the Everest region. However, we went for a walk and found ourselves at Tengboche. We flew into Lukla this time and hiked to Phaplu before catching a bus back to Kathmandu. We undertook the EBC trek in October of 2018 at peak season. We flew to Phaplu and hiked in before flying back to Lukla. The crowds and the aircraft disruptions were surprising at this time of year. Lukla Airport and the Himalayan experience of flying in small planes. The airport in Lukla is considered to be the most adventurous in the world. It's a lot of fun, and millions of other trekkers and guides make it through just fine. We visited Nepal with children in 2016, just 11 months after the earthquake. The year 2018 was unlike any other. Our young chaps had a difficult time during their first visit. For the first time, my elder son and I, who was 11 at the time, walked to Tengboche Monastery. Plus, more on our journey from Lukla to Tengboche, the typical EBC route's first three days. If you're curious about what to expect in Namche Bazaar, a trekkers' paradise on the way to Everest, we've put up a comprehensive guide to Namche Bazaar, complete with lodging, shopping, acclimatization walks, and food. If you have the time, spend a few more days in Namche; it will help you acclimate and there is enough to see and do. Just don't stop at the Irish Pub on your way up!
4. Trekking in Nepal's Other Regions
We haven't been on every trek, but we would love to! The Annapurna Circuit Trip, which includes the Poon Hill trek, was done.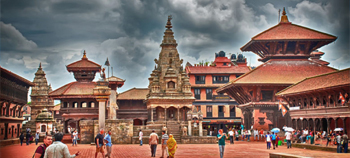 5. Packing and Traveling Equipment in Nepal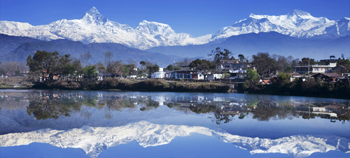 Nepal is a unique country. You will need travel supplies in addition to your regular packing list. We'll do everything we can to assist you in deciding what to carry to Nepal.
6.Nepalese cuisine
In Nepal, we've eaten several fantastic meals. Food from traditional Nepali, Indian, and Tibetan, to Continental cuisines are all available. You will undoubtedly come across dal bhat and momos, but there is much more to relish. We can provide a few suggestions for what to eat in Kathmandu, on your trek, and in the Terai, as well as an estimate of how much it will cost. Otherwise, those massive price increases on your travel can end up as a shock. You'll want to check out our article on traditional Nepalese cuisine. The following are some dishes to keep an eye out for: Dal Bhat, a delightful thin lentil soup served with rice, is served with vegetables, pickles, curd, or popadoms frequently as a side dish. Thukpa. Soup with noodles. This robust dish is available in both meat and vegetarian meals. Momo can be steamed or fried, and it can be made with "buff" (buffalo meat), chicken, or vegetables. They're sumptuous tiny dumplings with a stuffing of rich minced meat. Dhindo. My new favourite Nepali meal isn't on many menus, but it's worth a try if you can spot it. Dishes made of paneer Paneer is a curd cheese with a solid texture and a mild flavour. Paneerpakoda or paneer saag are two ways to prepare it (spinach). My favourite ingredient is paneer...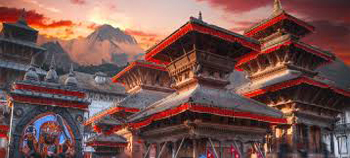 7.Chitwan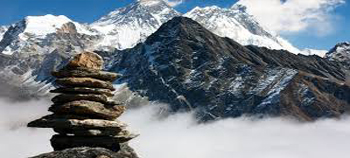 Royal Bengal tigers and Indian one-horned rhinos, as well as deer, monkeys, crocodiles, and other animals, can be found in Chitwan, Nepal's southernmost province. If you want to go on a safari in Chitwan, you'll probably stay in the small village of Surah. Surah was more enjoyable than Chitwan National Park. Know more about Chitwan and our experiences.
8.Lumbini
We went to Lumbini, Nepal, where Lord Buddha was born. It's a difficult area to reach, and the surroundings aren't ideal, but seeing Siddharta Gautama's birthplace was well worth the effort.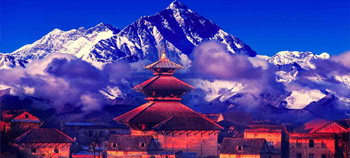 9.Pokhara
Pokhara appears to be a magical little town, but it is Nepal's second-largest city, located on the banks of the massive Phewa lake. The Annapurna range and Fishtail Mountain dominate the sky, and if the weather is clear, the views can be breathtaking. This is a great place to hang out and is popular for adventure sports like hang gliding and parasailing. This is my top pick for a digital nomad destination in Nepal, but the internet can be spotty at times. From Pokhara to Kathmandu, you'll need to take a full-day bus ride. You are capable of flight. Small planes will take you to many destinations throughout Nepal if you feel more comfortable flying. See our Pokhara post for more information.
10.Nepal v Tibet v Bhutan
We've visited all three. We travelled to Tibet by road from Nepal, which is relatively simple but expensive to arrange in Kathmandu. Bhutan was a different adventure; we arrived in Paro by Druk Air and then took a tour. Bhutan tourism is highly regimented and prohibitively expensive. Nepal is the least expensive of the three and the most relaxed. Bhutan and Tibet both provided us with better roads, vehicles, and, most importantly, much better hotels. All three have breathtaking and evocative sights to see. I'll never forget entering the Potala Palace or Tiger's Nest; those were life highlights for me. Nepal is still my favourite Himalayan destination, but you should also check out our Bhutan and Tibet travel blogs.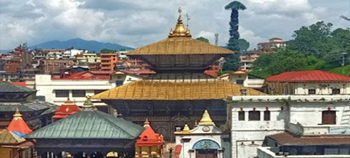 11.Wrap-Up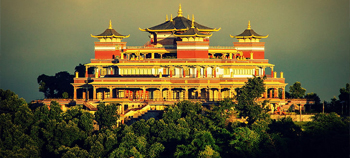 We hope you find our Nepal Travel Blog content helpful in planning your trip to Nepal, whether it's a cultural tour or an adventure trip. We've been to Nepal twice with kids, both times for months at a time, even taking them to Base Camp. I'm not going to discourage you or discourage you from doing so, but there are a few things you should know first. Please visit our website for more posts about specific destinations, altitude, what to pack, and other topics. We are passionate about Nepal and have many more destinations to add. We hope to return to Nepal as soon as it is open to trek the Himalayas. Thank you; it benefits both us and the people of Nepal.