1.Tonle Sap Lake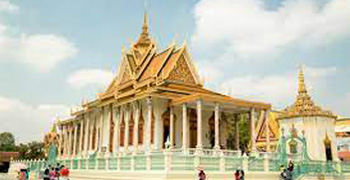 Tonle Sap Lake is one of the biggest lakes in South East Asia, it has a very unique phenomenon where its size changes during every wet season. This unique wonder has this lake protected under the UNSECO Man & Biosphere Program. The quiet tranquil background makes it the perfect spot for you and your partner to enjoy some romantic conversations.
2.Long Set Beach, Koh Rong
Fond of Beaches? Are you craving for the tan? Long Set Beach is probably the best destination for all your questions and preferences. Lying at the Southernmost Cove around the Koh Rong Land, this beach offers so much to the people, there are beach beds for you to lie down and tan yourself, Luxurious Cambodia Honeymoon Resorts for you to relax and stretch yourself, and also the white sands in the beautiful serene stretch where you can wander with your partner.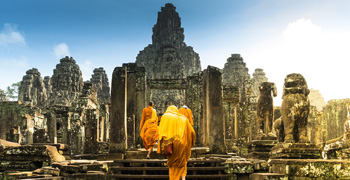 3.Angkor Wat, Siem Reap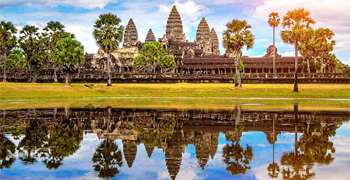 Angkor Wat is the largest religious site in the world and is a 12th Century temple complex. With a sprawling 162 hectare land, the temple is the center of Khmer Architecture and is the gem of Cambodia. Honeymooners visiting this historic monument shall take blessings from the almighty Lord to bless their newly wedded life.
4. Wat Phnom, Phnom Penh
This monument is the tallest building in the city with an astonishing height of 27 meters. This is a religious building that was constructed to shelter the relics of the Buddhist materials stationed here by a woman in the 14th Century. This destination is one of the most visited ones and sits on a hilltop among the lush green foliage. Located At – Phnom Penh Entry Amount - ₹65 Time Slots- 8am – 6pm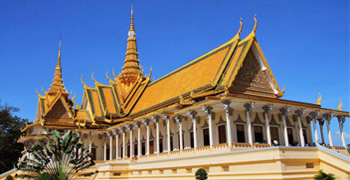 5. Royal Palace, Phnom Penh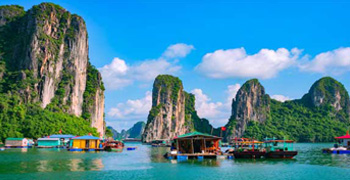 The Royal Palace is a complex having humungous buildings which acted as the residence for Kings Centuries before. Having stunning interiors and glimmering exteriors, palatial halls with serene surroundings, and flawless decorations making this site a must-visit for tourists flying to Cambodia for their honeymoon. Located At – SamdachSothearos Blvd (3), Phnom Penh Entry Amount - ₹650 Time Slots – 8am to 10am & 2pm to 5pm
6.Weather Scenario in Cambodia
Cambodia witnesses a tropical climate having alternate wet & dry seasons Southwest Monsoon –When Northwest Monsoons spread through the country, the months of December to April indicate the dry season, this time of the year is the best to visit Cambodia as the rainfall is lesser and the temperatures are neither too hot nor cold. Northwest Monsoon –The months of May to November indicate the wet season marking very high rainfall. Also, the southwest monsoons are prevalent throughout the country carrying a huge amount of rainfall through the region.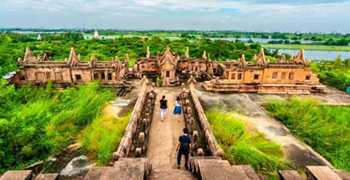 7.The best duration for a complete Cambodia Honeymoon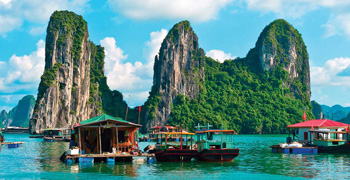 It is always more the days for a better and more fruitful stay and experience. The ideal duration for your stay in Cambodia must be of one week, however, even a couple of weeks doesn't allow one to get over this stunning destination. Tourists should book a custom 7 days and 6-night package for their Honeymoon in Cambodia. Some offers or discounts can be availed as well that will make your dreamy trip a reality. The best things to indulge in Cambodia
8.Admire the dazzling Nightlife in Sihanouk
Best Places for parties – Jack & Daniel's Bar, Utopia, Monkey Republic, and Maybe Later. Set afoot in the beach city but wear those dancing shoes rather than party heels because it is about to get groovy!! The beach city of Sihanouk displays vibrant nightlife and has long lineups of different clubs, bars, and pubs. These busy nightclubs are hosts to various parties and beach parties featuring mostly newly-weds or couples. They can grab drinks and dance their heels off to the rejuvenating yet exploding music.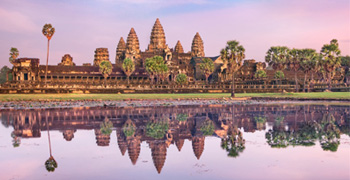 9.Have a soothing Spa session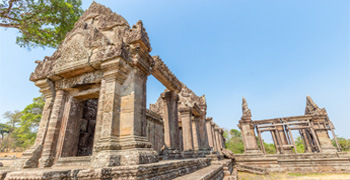 Best Spa Sites – Amara Spa, Seeing Hands Massage Centre, Oriental Spa, and Gala Spa & Massage Centre. Stretch yourself and get rid of frozen joints by having the best spa hospitality services provided here. There are different therapies available to help you with like, Ayurveda, Hydrotherapy, Herbal Spa, and a diverse range of traditional Khmer Spas
10.Pay a visit to the Phnom Kulen National Park
Go on a Nature expedition to the Phnom Kulen National park and see the natural bounties and vegetation of the country during your lovely trip. This National Park sits atop the Sacred KulenMountain and is a very popular tourist site featuring a humungous waterfall, opined as to the Valley of Lingasand a big Elephant Pond. Located At – Phnom Kulen National Park, Siem Reap Province Entry Amount - ₹1300 Time Slots – 7 am to 7 pm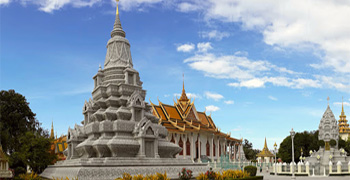 11.Thrilling Watersports to quench the thirst for adrenaline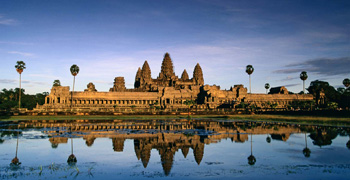 Island Hopping is a very popular activity which couples love to do during their honeymoon. There are various watersports the newly-weds can indulge in starting from diving, snorkeling, scuba diving, kayaking, deep-sea fishing, and so many more to spike your adrenaline. These fiery activities allow tourists to learn about the aquatic life in this country. Note: The best destinations for couples to indulge in exciting watersports are, Serendipity Beach, Quench Palm Beach, Koh Rong Island, and Otres Beach.
12.Get lost in the Bustling Markets in Cambodia Best Shopping centers – Sorya Center Point, Aeon Mall, Orussey Market, and Kandal Market.
Give your fiancé the best shopping experience ever, starting from the hustle of the busy markets to lavish malls, here there are a plethora of things you can buy at low costs but you can bargain here as well. Cambodia is a living paradise for shoppers. Experiences that should be inherited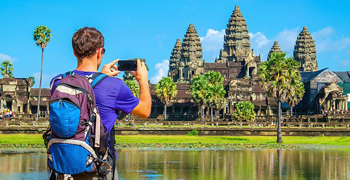 13.Phare – Witness the beauty of the Cambodian Circus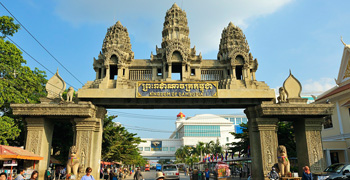 Visit Phare and astonish yourself with stunning acrobatic stunts, acts like Sokha Eclipse, Preu, PhsongPreng, Tchamlaek, and influence Khmer Metal drive a spine of amazement and Goosebumps through your body. Acts and performances like these indicate true youth talent on an International Stage. Located At – Phare Circus Ring Road, Siem Reap Entry Amount - ₹1200 to ₹3900 Time Slots – 8 am to 10 pm
14. Go on a Romantic Cruise Dinner through River Mekong
This is probably one of the best things couples can do, relish a fine dinner sitting on a soothing cruise sailing through the River Mekong. Enjoy a perfectly romantic and cozy night, treat your partner to the best romance during your trip. Time – 2 hours Price for two heads (no alcohol) – Ranges from ₹2000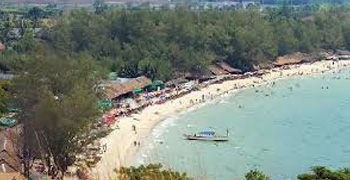 15. Witness a stunning Apsara Dance Performance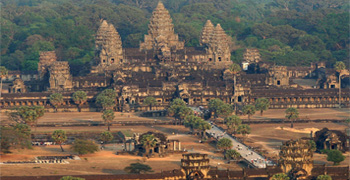 To see this spectacular dance, visit any hotel or restaurant hosting cultural concerts and witness the epic performances. In this dance, different women wear silk sarees and throw an astonishing act where each of the steps has a separate meaning attached to it. If you visit Cambodia, then this is what you should not plan to miss.
16.Nest Restaurant & Bar
This restaurant is termed as the most romantic restaurant in the whole of Cambodia. With an immensely romantic and cozy environment for the newlyweds, this place lays down an extensive menu with the best delicacies starting from, Japanese, Californian, Chinese, Khmer, and Australian. Located At – Sivatha Blvd, KrongSiem Reap Cuisine Type – Multi Cuisine Time Slots – 11.30 am to 1 am Ratings as per Trip Advisor – 4.5/5 Chef's Special – Pork Chop and Steam Fish Fillet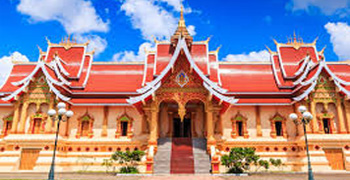 17.Romdeng Restaurant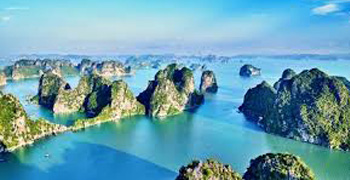 Taste the Authentic Cambodian Cuisine and dine in a colonial scenario with lush greenery at every corner and a glittering pool that acts as an addition to your romance and an intimate dinner. Located At – 74, Street 174, St 74, Phnom Penh Cuisine Type – Asian and Cambodian Time Slots – 11 am – 11 pm Ratings as per Trip Advisor – 4.5/5 Chef's Special – Pomelo Salad, Fish Amok
18.Viroth's Restaurant
Viroth's Restaurant has its name for creating the best environment for honeymooners to fire up their intimacy and romance. This restaurant offers a perfect dinner to the newlyweds. Light Music, vibrant furnishings, well-organized seating, and romantic lighting make it a perfect dinner date for the couple. Located At – Wat Bo Road, KrongSiem Reap Cuisine Type – Multi Cuisine Time Slots – 10.30 am to 10 pm Ratings as per Zomato – 4.5/5 Chef's Special – Chicken Lemon Grass, and Spicy Chicken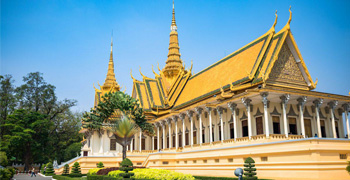 19.The finest Hotels and Resorts in Cambodia (Shinta Mani Shack)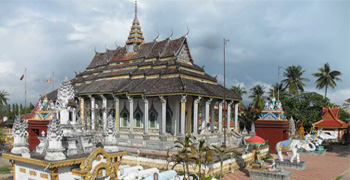 This place is located close to the Royal Palace and is a 4-star Hotel covered with lush green foliage and delightful gardens. It is one such resort in Cambodia that offers excellent hospitality as well as amenities like restaurants, a swimming pool, spa, and bar. Located At – OumKhun Street, Shinta Mani Road, KrongSiem Reap Approximate Price per night – Commencing from ₹14,700 (exclusive of TAX and double share basis) Ratings – 5/5
20.Blue Whale Jet Ski ~ Unearth a new definition of Aquatic Adventure
Best Attractions: Go on an exciting one hour Jet Ski ride Best Things to do: Ride a fast Jet Ski through the blue waters, and you can even be a Whale Whisperer Located At: Abu Dhabi Beach Time Slots: 9 am – 7 pm Go on an Aquatic Adventure and ride a fast Jet Ski through the water, increase your thrill to a double by spotting the Great Blue Whale, this is a chance one cannot miss.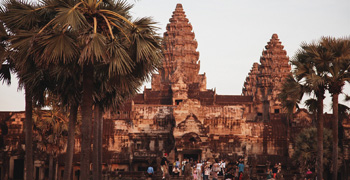 21.PhumBaitang Resort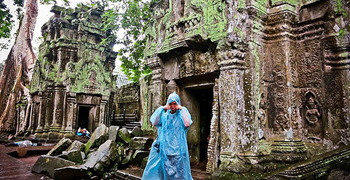 PhumBaitang Resort is a 5 Star piece of property owned by Zannier Chain of Hotels. Having perfect green surroundings at every corner, this place has pool villas, traditional Khmer architectural design and infrastructure, and intimate settings for creating the best Honeymoon experience. Address – KrongSiem Reap, Cambodia Ratings – 5/5 Average Price each Night – From ₹36,000 (excluding TAX and on a double share basis)
22.Anise Villa Boutique Hotel
This is one of the best hotels in Cambodia and offers a good budget to honeymooners. Anise Villa treats guests with utter luxury and gives a plethora of services and luxurious rooms with services including a swimming pool, gym facilities, restaurant, and an art collection to admire it personally. These all factors assure the perfect honeymoon for you both. Located At – BKK1, 18 St 400, Phnom Penh Ratings – 4.5/5 Price per night – From ₹7,100 (excluding TAX and on a double share basis)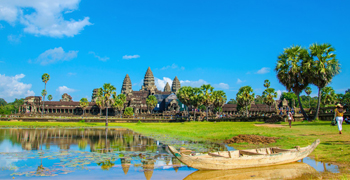 What should you pack for your trip?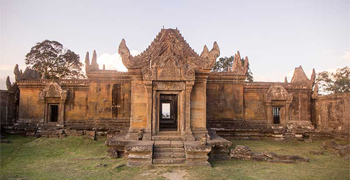 The correct things to pack is one of the most important factors before going on your trip. Various points about the destination must be kept in the list before packing, weather, type of travel, culture, the number of luggage allowed. A small itinerary is listed to give you a better overview: Electronics • Important cables, or external storage equipment like hard disks. • Pack your power banks and mobile chargers as well. • Portable speakers, earphones, or I pods. Clothes • Cambodia is a religious and royal country hence, don't forget to wear reserved clothes on your way to temples or any religious sites. • Cambodian people wear fully covering clothes showing the least skin as possible. • The weather gets warmer in this region in December, hence pack cotton clothes to tackle the warmth. Important Things • Don't forget to carry copies of each of your flight tickets. • Passports and visas should be kept separate in a safe carry bag. • Do carry valid picture identification ids or proof-like International Driving License. • Proper cash or liquidity should be a must as cards may not be accepted in all parts of Cambodia.
24.Moving around Cambodia
Cambodia has a very extensive localized transportation system having a plethora of travel options, via road, or sea. Some of the road-based transports include buses, taxis, cabs (shared), outboards (water cabs), Rework Moto (tuk-tuk), and RoteiSes (carriage). These are some of the best local road transports around the city.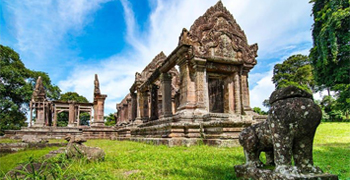 25.Landing in Cambodia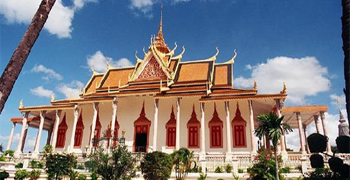 Traveling to Cambodia from neighboring countries or cities is best through, air, water, or road. Sea –The sea route can also be opted for, this route starts from Vietnam and takes you to Cambodia. This sea travel would be a romantic one as the romance arises higher when sailing through the ocean waters.
26.Air
By air, the best means of transport will be through flights. Phnom Penh along with Siem Reap International Airports appear well connected with all the major countries surrounding Cambodia.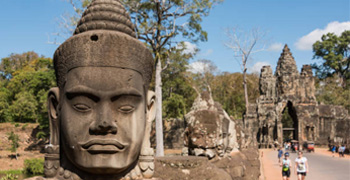 27.Read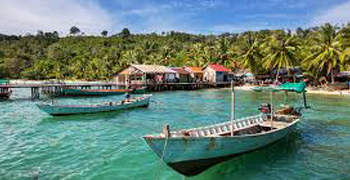 The Local land travel system is well connected for the road to country drives, countries like Laos, Thailand, and Vietnam are in a grapevine network through the connected roads from Cambodia. The bus is the most economical means of travel to Cambodia from either of these countries. Feeling enthralled to set foot in this amazing country? Are you ready to spend the best Honeymoon in a country amidst stunning greenery and landscapes? So book your tickets now and fly to Cambodia for the Perfect Honeymoon with the best packages offered by Zutoura, these custom packages are customizable according to your preferences. Plan a tailor-made Honeymoon and give your better half the experience worth craving for.
With these dazzling and beautiful locations for the best honeymoon, the bucket list will hopefully be narrowed down, set your worries aside and depart for a wonderful honeymoon together, plan your getaway, and plan your trip to Singapore now.
A happy and safe travelling!