1. Dreamland Aqua Park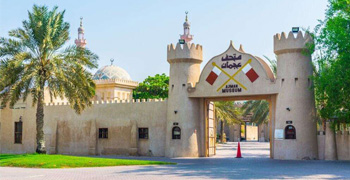 Specialty: Kids, Family, and enthusiastic people anticipating fun and frolic.
Dreamland Aqua Park is the best destination if you want to beat the heat and escape to rather aquatic surroundings this summer. There is also an entertainment complex holding more than 25 attractions and gives a plethora of things to tourists. Giant Wave Pool, Twisters, Wading Pools, Rides, and many more exciting rides suitable for both kids and adults.
2. Etisalat Tower Specialty: Sightseeing and relief
The Etisalat Tower is a very stunning place, the traits of this place make it more alluring, a 17 story high-rise skyscraper having a gigantic sphere as its landmark creates a decisive scenario. The modern constructions and developments in the Emirate are shown the light and the pink and blue colors of this architecture are worth being an eye-catcher.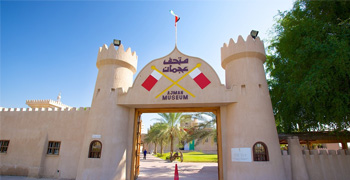 3. Masfout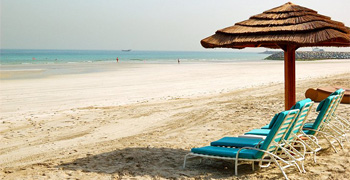 Specialty: Outdoor recreations, Hiking, and Trekking
The destination where you can go after signing off from sightseeing, this place is an enclave in the center of Hajar Mountains hence is the perfect destination to go for a hiking, and the mountains are great for biking as well as picnics too. The Masfout Castle is located in the Northern Edge from the main area, the monument dates back to the 19th Century and possesses a single gate and two rooms to shield the area from attackers.
4. Seneyah Island
Specialty: Couples, Nature Lovers, Beach Fun and Family outings
There are many sites to fall for the natural beauty featuring the rich heritage and verdant foliage, Seneyah Island is the best destination for admiring all these traits. Having Aal Qaram tress surrounding this place it is undoubtedly one of the best islands for a natural getaway. Also, this island is one of the romantic places for couples, don't forget to keep your work at bay if you visit for a romantic getaway.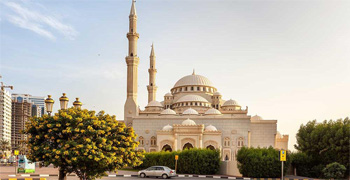 5. Al Murabba Watchtower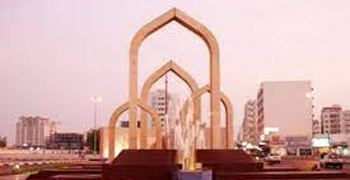 Specialty: Rich Historical Heritage and Leisure
This destination is an important landmark and symbolizes the seafaring past of the city. Al Murabba Watchtower must be on the top of your sightseeing list as it is a fabulous place to explore. In the year 1930, this monument protected the city and was further refurbished in 2000.
6. Ajman Dhow Yard
Specialty: Witnessing the Nature, Cruising, Boating
Visit the Dhow Yard and get knowledge on how these Dhows constructed the trading phase in the coastal city. Many workers and craftsmen can be witnessed here working on Dhows with tactics and tools dating back to the previous centuries. Fiberglass Dhows used in racing carnivals and events are also shaped here. .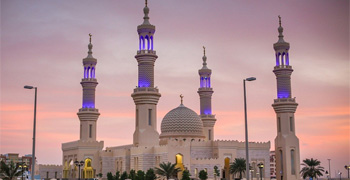 7. Ajman Marina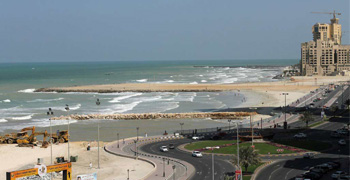 Specialty: Romantic strolls, Leisure time The Ajman Marina has a long stretch over a kilometer and is the latest construction of the Emirates. This place has Palm trees lined up along this stretch, it is therefore undoubtedly one of the best destinations in Ajman during the night hours. Take a stroll and spend some time with your better half in one of the cafes or restaurants and have the finest meals to make the night even merrier.
8. Sheikh Zayed Mosque
Specialty: A fine place for pilgrims or religious travelers
Built to honor Late Sheikh Rashid bin Humaid Al Nuaimi and his son Humaid bin Rashud Al Nuami, this Mosque is one of the most religious institutions in Ajman. This monument is one of its kind due to the intrinsic architectural designs it possesses.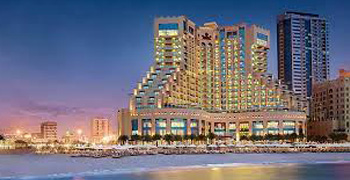 9. Al Zorah Natural Reserve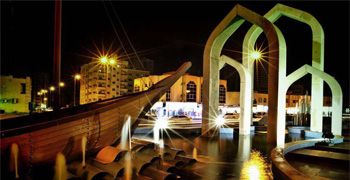 Specialty: Bird Admirers, and Nature Enthusiasts
The Ajman Tourism helps you spot Pink Flamingoes and mangroves, however, you will almost forget you are admiring nature in a desert itself. The Al Zorah Natural Reserve is nature in a desert, here more than 60 species of birds flock and reside together, and so bird watchers are sure to bring your binoculars to catch a close glimpse of them all.
10. Ajman City Center
Specialty: Undoubtedly a haven for Shopping addicts
Ajman City Center is the perfect place for Shopaholics and has different fashion stores, restaurants, hypermarkets, cinema halls, and so much more. Therefore after your shopping spree, you can rest and have some fine meals in some of the restaurants or even watch a movie in the cinema halls as well.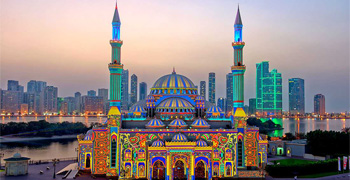 11. Ajman National Museum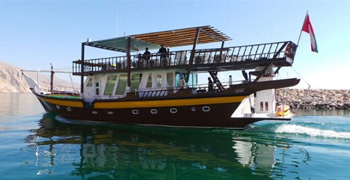 Specialty: A fine destination for History Lovers
Ajman National Museum is one such destination that should receive prior attention from tourists, this place displays trade history, irrigation systems, and tools, weaponry, different models of Dhow which symbolizes the history of the City. The 18th Century building sits in the center of the capital and had been the residence of the family who ruled until 1970, this place underwent many refurbishments and now is a host displaying the Ajman National Museum.
12. UAQ Fort and Museum
Specialty: This destination is another site for History enthusiasts
This monument acted as a guardian of the old town and guarded the entrance of that town, Umm Al-Quwain Fort is one of the best historical destinations in Ajman. This monument houses a small museum displaying local sites of Archaeology, craftwork, metalwork, and textiles. The towers and buildings of the older parts of the Fort had been refurbished periodically.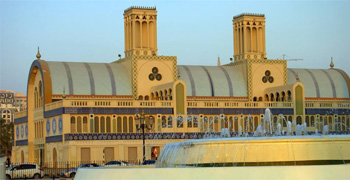 13. Ajman Corniche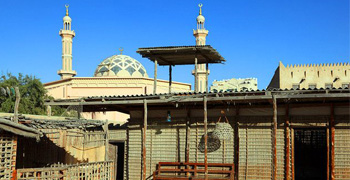 Specialty: Go on family picnics and spend some leisure time
The Ajman Corniche has a long sprawling area lined up with restaurants, cafes, and various frolic and entertainment stuff where one can easily see the Arabian Gulf. Enjoying the beauty of the coast with your partner, family or friends is the prime enjoyment one can derive from this destination. Many events also are in a lineup in this coastal region, on weekends this area is all lit up by the sounds of these events and carnivals. Zutoura Services helps prepare the perfect vacation, plan your trip today with Zutoura and have the most amazing vacation in Dubai with Family and Friends. Witness the Arabian charm and grandeur, and a stunning culture with utter luxury. Don't omit Ajman from the list as it is one of the most beautiful places in all of Dubai.
A happy and safe travelling!