1. The English Cottage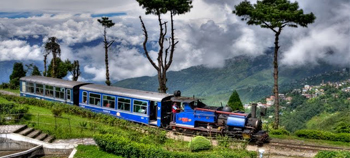 The name alone conjures up images of a British aura! Because of the wooden flooring, décor pieces and ceilings, The English Cottage, the greatest place to stay in Darjeeling provides interior décor that will undoubtedly, take you by surprise and will remind you of basic countryside setups. This cottage will make you feel as if you are closer to nature, with a breathtaking view of Kanchenjunga. The floral arrangement has been lavishly applied, adding to the overall atmosphere of the venue. There is a garden and a terrace, as well as free WiFi. The apartment has two bedrooms and a kitchenette. The location of the English house in Darjeeling adds to its appeal: attractions such as Happy Valley Tea Estate, Mahakal Mandir, and Himalayan Mountaineering Institute And Zoological Park are all within a one-kilometre radius. Tiger Hill, Ghoom Monastery, and the Japanese Peace Pagoda are all within a 7-kilometre radius of here.
Location: Darjeeling, India, 19/1 Hermitage Road, 734101 Darjeeling
2.Ecotourism in Darjeeling Blossoms
This place, located in Teesta Bazar, is suitable for people looking for a modest but satisfying stay. It is one of those spots where you may get away from the hustle and bustle of city life. The rooms are modest in design, yet there are no concessions on the essentials. You will feel at ease in this environment, which is more on the informal side. Nearby, you'll find a variety of dining options as well as tourist attractions. This location will not provide you with a luxurious stay, but it will undoubtedly enrich your experience. Breakfast and dinner are served in the hotel's in-house restaurant, which has a respectable menu. One of the nicest views of the Himalayas can be had from the rooms. This is one of those places in Darjeeling, India, where you can stay till it's too late.
Location: 734312 Bara Mungwa, West Bengal.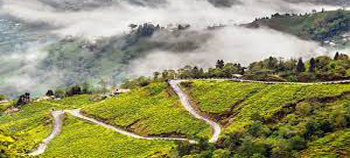 3. Khambuhang Nature Holiday Camp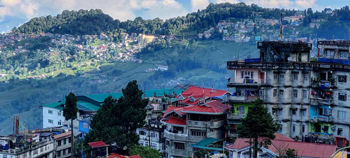 Come for a visit to this home to enjoy some of the nicest vistas and peacefulness at its finest. If you're looking for the best places to stay in Darjeeling, staying at Khambuhang National Holiday Camp with your family will be indeed enjoyable. The birds chirping and hopping from one branch to another may be seen from here, which is a spellbound vision! This property, which includes free parking and WiFi, is appropriate for a simple yet well-coordinated stay. This cottage is great for having peaceful moments without sacrificing comfort since it is located in the center of natural treasures. The crew is recognised for being really friendly, and you can count on them to provide excellent service. Room service is swift and efficient, allowing you to make the most of your stay.
Location: West Bengal 734319, Paren – Todey Rd, ParenGodakKhasmahal
4. Tieedi Herb Garden Dwelling & Earthy Dwelling.
Situated in the middle of a forest,this home will captivate you with its chic interiors. Living in this cottage is similar to living in the woods. The darglege of bamboo in the building fulfils the objective well and transforms this space into a perfect blend of modernism and nature. The creation of the property is intended to preserve nature's beauty. This is one of Darjeeling's most unique and interesting places to stay. Free parking, breakfast, transportation service from or to the airport, and other amenities are available. The cottages are significant because they were expertly constructed with the participation of local designers. This is the ideal area to get away from the city's humdrum and noisy existence. This is one of the most popular family cottages in town.
Location: Darjeeling, West Bengal 734209 8 Mile Gorabari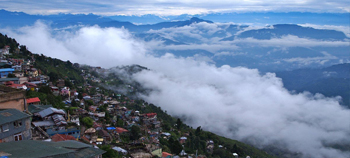 5. Darjeeling's Best Time to Visit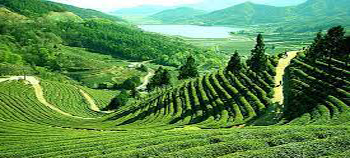 Though the best time to visit Darjeeling is all year, the months of April to June are particularly pleasant. This time of year, the weather is very good, making sightseeing and other touristy activities ideal. For those who enjoy cold weather, the months of October to March are ideal. If you plan on travelling at this time of year, bring woollens and warm clothing.
A happy and safe travelling!